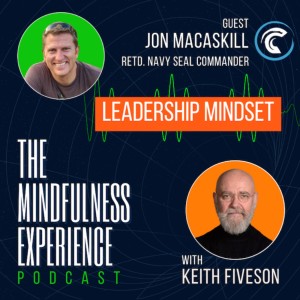 Wednesday Apr 13, 2022
Leadership Mindset - Jon Macaskill, Retired Navy Seal Commander, Mindfulness Teacher
On this show I spoke with Jon Macaskill, a retired Navy Seal Commander turned leadership and mindfulness coach.
Jon served for 24 years in the Navy he served in multiple highly dynamic leadership positions from the battlefield to the operations center and board room. His style of teaching leadership is unconventional yet highly effective.
Jon has a passion for working with leaders, using mindfulness and helping individuals become the best versions of themselves, using his coaching techniques and leadership mindset, focused on grit and resilience training. I enjoyed Jon's honesty and willingness to share his knowledge, strength, and experience. I think you will too. I hope you enjoy the show.